Minnesota Coalition of Lake Associations (MN COLA) traces its origins to 2010 when a need was recognized among individual County COLAs and Lake and River Associations (LARA) for an organization to network and collaborate, ensuring that their voice in the Minnesota agencies and legislature was unified.
Initially, a partnership was formed between the Hubbard County COLA (HC COLA) and Becker County COLA (BC COLA) to organize a state-wide network of lake association coalitions from other counties. The issue that sparked interest for a statewide organization was a zoning over-reach by Hubbard County involving too many boat slips allowed for a resort expansion. A suit against the county was filed in 2010 contending the numbers did not accord with the DNR's Shoreland Rules, and was therefore illegal. Hubbard COLA felt that our lawsuit had implications beyond Hubbard County and that the local Shoreland Ordinance based and required by those legislated state-wide Rules was at risk of not being followed. The result of such non-compliance could lead to further erosion of standard rules regarding shoreland development. The District Court ruled in COLA's favor, but the County appealed and won at the Court of Appeals. The Hubbard COLA may have lost the Battle but won the War. HC COLA was successful in influencing the County Board, Planning Commission and the Board of Adjustments actions relating to Shoreland Management. Other riparian organizations and COLAs in northern Minnesota also took a personal interest in our lawsuit, and discussions ensued on both zoning and other issues of interest to shoreland owners. The Star Tribune also produced a series at the time about how shoreland management affects water quality. The newspaper commissioned a series of reports called "Losing our Lakes."

Following a series of round table meetings with Hubbard, Becker and Otter Tail COLAs, it was decided that a more formal "coalition of the coalitions" was warranted, with Beltrami, Douglas, Itasca, WAPOA and others joining the discussion. While a County COLA assembles the individual Lake Associations for networking at the county level, a state-wide COLA moves the discussion further afield. Molly Zins from the non-profit Minnesota Waters helped to facilitate the organizing process together with Don Hickman from the Initiative Foundation in Little Falls. The Minnesota Center for Environmental Advocacy (MCEA) also lent a hand.
The result was the formation of the Minnesota COLA Collaborative (MNCC) established in 2011, with Dan Kittilson elected as our first president to work not only on shoreland rules and variance irregularities, but other important issues such as dock rules, AIS, agricultural runoff, and more. This was the Purpose Statement in the original Bylaws:
The Minnesota COLA Collaborative is a statewide influential citizen network of Coalition of Lake Associations organized to defend against threats to the water resources of the Minnesota.
The formative years of the Collaborative were not without disagreement and challenges. Like any group, there were diverging opinions. Nevertheless, we have overcome most of our initial growing pains and have continued to expand from the metro area up to the northern lakes area of the state. Recruitment of membership south of the Twin Cities remains an elusive goal.
Further reorganization in 2012 led to establishment of MN COLA, which initially focused on the emerging crisis of aquatic invasive species (AIS), together with other issues previously established. This was essentially a change of name only, with Bylaws revised appropriately. MN COLA restricted membership at that time to County Coalitions only, but soon expanded its membership to include Lake Associations (and similar riparian owners' organizations), water-oriented agencies (such as watershed and lake improvement districts), suitable businesses, and individual memberships. A sliding scale for dues appropriate to each tier was established. At this point, the Purpose Statement in the Bylaws was revised:
The Purpose of the Corporation is to preserve, protect and improve the waters and shorelands of the State of Minnesota through education, sharing of best practices and advocacy.
Both the MNCC and successor MN COLA filed Articles of Incorporation with the State of Minnesota, registered as tax-exempt non-profits under Chapter 317A of Minnesota Statutes. Neither had registered previously with the Federal Government as a tax-exempt non-profit. MN COLA eventually became registered as a 501(c)(3) in 2022.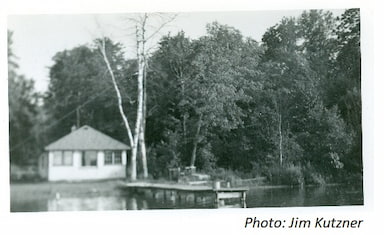 Following our founding President Kittilson from Hubbard COLA, the leadership of MN COLA has included Biz Clark (Cook County), Tom Nelson (Itasca County) and presently Joe Shneider (Hennepin County).
In the years before the Covid outbreak, our meetings were scheduled for venues in various locations around the state. In-person meetings were most often hosted by our members, which included a presentation about local issues and highlights. Unhosted meetings were often conducted at the centrally-located Initiative Foundation or the St Cloud Library. We have also met at the St Paul Capitol during the legislative session with invitations to the decision makers.
Among our benefits, we have provided a Forum for discussion of the issues, assistance in organizing lake associations and COLAs, outreach for grants, surveys, and statewide publicity. Most importantly, MN COLA assembles an agenda on two levels: a lengthy Grassroots Agenda that covers our long- range aspirations, and a more limited Legislative Agenda designed to focus on those items prioritized for the near-term. In addition to various strategies for preventing AIS, our recent issues have included help organizing a scientific wake-boat wave study, and assistance to Peter Sorensen's quest to establish Freshwater Conservation Areas. We have also closely monitored and commented on both the Enbridge Line 3 "replacement" along a new water-rich route, and the sulfide mining near the boundary waters. Our full agenda and other information can be found elsewhere on our website.
In the future MN COLA will strive to return to in-person meeting, although the benefits of the internet to allow greater participation due to the sometime lengthy travel time to our venues. We will also return to participate in water-oriented symposiums and conventions held in Minnesota. MN COLA has partnered with Minnesota Lakes and Rivers Advocates (MLRA) since our inception allowing our input into the legislative process through their lobbyists Henry Erdman and Jeff Forester. Moreover, we have become corresponding members with similar organizations in the Midwest, including Wisconsin and Michigan, states with similar issues as those in Minnesota. Out latest endeavor is the reformation of our Website to its present modern appearance and effectiveness with in-house email accounts, together with a new mass communication upgrade with Constant Contact. We have also launched a newsletter called Current Waters.