Our Annual Meeting in Little Falls last week was a great success with terrific speakers and insightful discussions! Over 30 people joined us for our first in-person meeting since late 2019.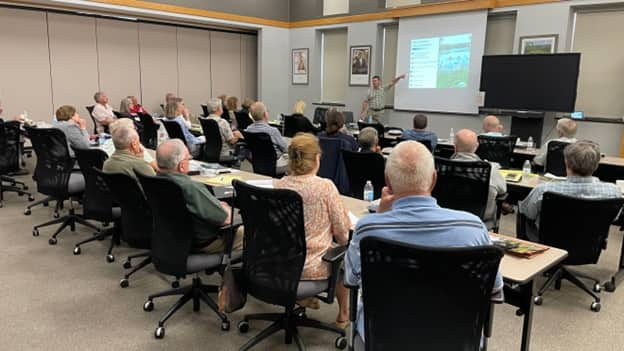 As a follow-up to the meeting, we have attached two items for your use:
At the meeting we unanimously elected 7 new members to the MN COLA Board for 3-year terms, and we are excited to have a full complement of 15 Directors! Our Board Members and their term are listed here. Note that terms end in June of the noted year.
Blaine Barkley – 2024
Jan Believeau – 2024
Biz Clark – 2026
Kevin Farnum – 2024
Jeff Forester – 2026
Steve Frawley – 2026
Lynn Goodrich – 2025
Jim Gray – 2026
David Helgerson – 2024
Kathy Jonsrud – 2025
Jim Kutzner – 2025
Tom Nelson – 2025
Ruth Schaefer – 2025
Joe Shneider – 2024
Tom Watson – 2026
We noted we were doing a "last call" for the 2023 Communications Survey. If you haven't yet taken the survey, it would be great if you could carve out a few minutes to do it.