MAISRC is looking for citizen scientists to help on a project to do eDNA surveillance this summer on Island Lake Reservoir, Lake Vermillion, Lower Prior Lake, and Shagawa Lake. If you live near these lakes and are interesting in helping the U, then this opportunity is for YOU!
Join the newest MAISRC project testing a citizen science approach for detecting aquatic invasive species using eDNA. The research team will provide volunteers with sampling dates, materials, and protocols in order to assess the accuracy of eDNA monitoring, and investigate the prevalence of high priority aquatic invasive species like zebra mussels, rusty crayfish, spiny waterflea, and common carp in Minnesota.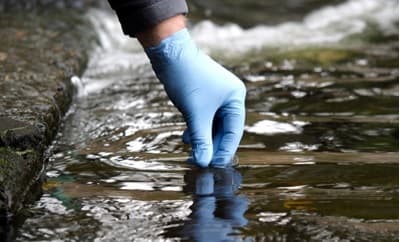 Researchers are learning about how effective volunteers are at detecting AIS with the hope of scaling this project up to detect aquatic invasives throughout Minnesota.
Visit the project website for more information about the project, and perhaps sign up to help the U on this important activity.