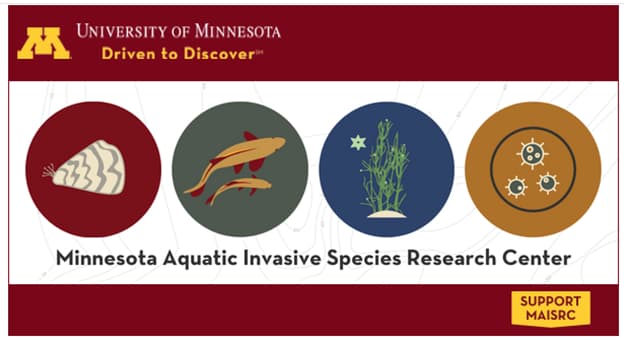 The University of Minnesota's Aquatic Invasive Species Research Center (MAISRC) received additional funding from the 2023 Minnesota Legislative session and MN COLA was noted as a partner whose efforts helped to make this legislation happen.
Two-year funding for on-going support was received from Minnesota's Environment and Natural Resources Trust Fund, and special one-time funding was received to partner with local managers to implement several large-scale AIS projects throughout the state.
Read the June 2023 MAISRC Newsletter for more information on these appropriations and other happenings at MAISRC.