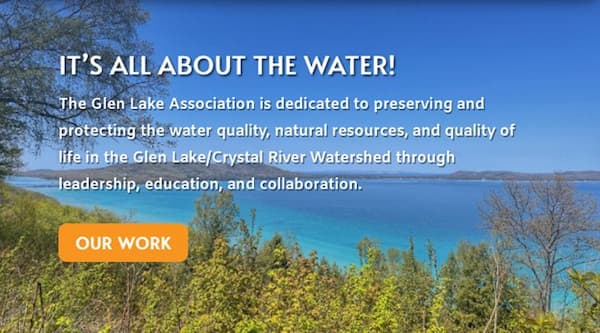 Our Lake Resiliency topic at the March Membership meeting was a follow-up to December's presentation on using drones for surface water management, but it was much more.
Rob Karner, the biologist for the Glen Lake Association in Michigan, took center stage and talked through their comprehensive approach to using their shoreline survey to drive water quality improvements. Rob was supported by Dennis Wiand and Ron Reimink who spoke about the drone technology in December.
It was a fascinating discussion, full of common sense and insights. One came away from the discussion with the thought that this is a lake association that is driven to preserve and protect their water quality. They are well organized, focused, and have set the bar very high. Everyone who watches the video can gain something that will help propel your lake association forward. It's worth your time!