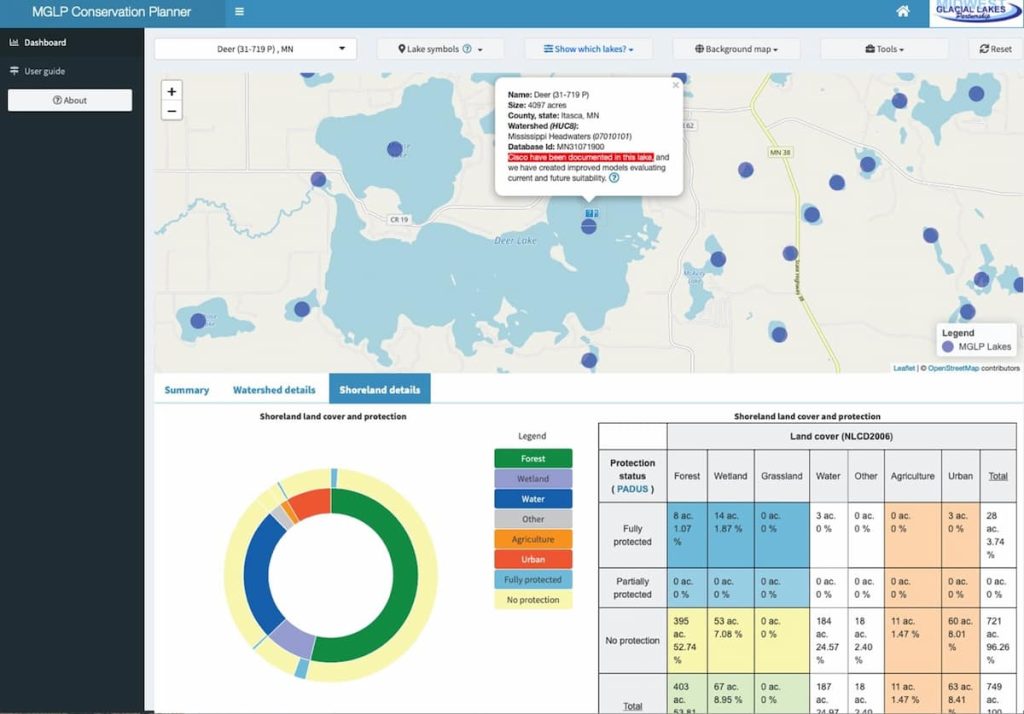 The Midwest Glacial Lakes Partnership website makes their Conservation Planner available for your use. The Conservation Planner provides information to support ecosystem-based conservation to benefit inland lake fish habitat.
Once you are in the Conservation Planner, you can get to the User Guide which also has suggestions as to ways you could use the Planner.
Data in the Conservation Planner is based upon the MGLP's Phase II Assessment of Inland Lake Fish Habitats. To learn more about the Conservation Planner and the underlying fish habitat assessment, go to the Midwest Glacial Lakes Partnership website.
Please note that the planner works best with Chrome, Firefox, Safari, Opera, or Edge browsers; it does not work in Internet Explorer.