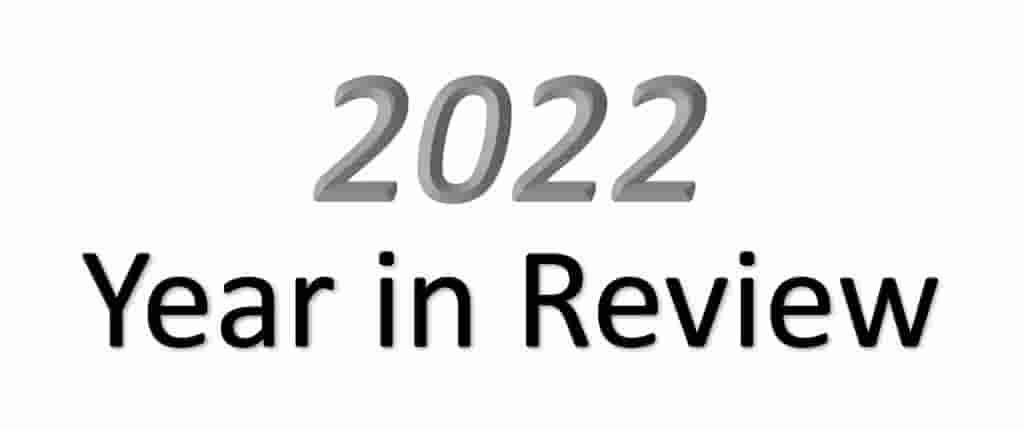 Your MN COLA Board and Executive Committee worked very hard on your behalf in 2022 and we believe we moved the needle on delivering greater value to you, advocacy, and becoming a more professional organization. We feel proud of these accomplishments, and we hope that you do too.
Read on for a review of the past year.
MN COLA members should feel very good about our volunteer organization. We started the year with a very full plate and lots of expectations. Here's a rundown of our intents and what we accomplished.
Increase the value of MN COLA to our members
Our organization only thrives if it delivers value to you, our members. We believed we could provide more value to you in what and how we communicate, and you felt the same. We know this because we sent out a survey in the spring of 2022 asking about our MN COLA communications. That survey will be used as a baseline to evaluate the changes that we made in 2022 and more refinements that are coming in 2023. We will send out a new survey this spring to see how you think we did in 2022.
One of our most direct opportunities for delivering value to you is through our quarterly membership meetings. We developed a year's worth of meeting content around a theme that we believe is very timely and very important… Lake Resiliency. Our first session provided insights to help understand why this is so important, then in subsequent meetings we brought in experts who discussed:
controlling hybrid cattails to achieve a healthier lakeshore
protecting water quality by protecting the sponge (the land that drains into our lakes)
the need to reestablish natural shorelines to protect water quality, understanding the water quality impacts of 2nd tier developments, and most recently
the use of drones for surface water management.
These presentations were well received, and we are very pleased that all the Lake Resiliency presentations were recorded and are available for your viewing.
Another key achievement came with the first issue of our new newsletter called Current Waters. We wanted it to be something that was timely and was easy for you to send out in part or in full to your members. We produced our first issue in July with a new edition coming out every other month. We look forward to getting your feedback on how well we have improved our communications through the newsletter.
We modified the timing for our Round-Robin sharing sessions to immediately follow our quarterly meetings. Previously they had been a separate Zoom meeting in the evening and a week after our quarterly meetings. The early feedback suggests many more people are participating because of this scheduling change.
Lastly, we started a major rewrite of our MN COLA website. It is deep in development now and deployment is targeted for the first quarter of 2023. Our hope is that it provides much more value to you with an easy-to-use repository of materials and links to other content. It should also be easier to use, much easier on the eyes, and much more modern in appearance.
Advocate for our members issues and concerns
We worked on your behalf in several areas:
The various items in MN COLA's Legislative Agenda were managed by our terrific legislative leadership team of Uldis Birznieks and Tom Watson. While getting anything accomplished was nearly impossible with our divided legislature over the past several years, Uldis and Tom kept MN COLA well positioned for November 2022 when that tide changed.
We had high hopes that the Watercraft Operator's License bill would be passed in 2022, but a few Republican Senators would not let that happen, even with true bi-partisan support. Along the way, we developed a strong public and private coalition with the DNR, Hennepin County Sheriffs, the marine industry, and lake advocates that will hopefully serve us well to get this passed quickly in 2023.
We fundraised for the 2nd phase of wake research being done by the St. Anthony Falls Lab at the University of Minnesota.
We increased our involvement with a Minnesota focused partnership to raise awareness of the "vanishing" natural shorelines with the resulting impacts to water quality. The partnership work continues in 2023. Partners include individuals from the DNR, BWSR, SWCD's, the U of MN, Stearns County, and non-profit organizations including Freshwater, and lake advocates Minnesota Lakes and Rivers, and MN COLA
We stayed very involved with lake groups from other states across the US calling for regulations on large man-made wakes.
Become a more professionally run organization
We accomplished several things to raise the professionalism of MN COLA. Here is the laundry list of improvements and changes:
MN COLA filed for and received a 501c3 tax status from the IRS. As a result, all contributions to MN COLA are tax-deductible.
We moved our mailings lists from Google's contact app to Constant Contact. As a result, we can easily see how which emails get forwarded and what pieces of our newsletters get your interest, and which don't.
We adopted a policy regarding protecting your personal information
We amended our bylaws to extend our Board of Director terms from 2 years to 3 years. This reduces the administrative burden and provides for greater continuity of the Board.
We established 3 new email addresses at mncola.org that are typical of a professional organization. One is for general contact with MN COLA, one is for interactions with our Treasurer, and one is for interactions with your MN COLA President.
We purchased Director and Officer (D&O) insurance
Our domains and web hosting services were evaluated and improved, in some cases this meant changing providers.
If you have any questions about our 2022 accomplishments, please contact us at contact@mncola.org
Thanks for your help in 2022!
Joe Shneider
President, MN COLA