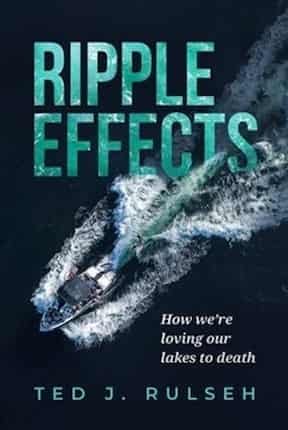 The subheading tells it all… "we're loving our lakes to death". This book should be required reading by every shore owner. The author describes how we've gotten to this point, what all the big issues are, and in the last chapter he poses some solutions. It's published by the University of Wisconsin Press and you can get it from all major book retailers.
The go-to resource for lake dwellers and lake advocates of the Upper Midwest
Lakes are among the Upper Midwest's greatest treasures and most valuable natural resources. The Great Lakes define the region, and thousands of smaller lakes offer peace, joy, and recreation to millions. And yet, in large part because of the numbers of people who enjoy the local waterways, the lakes of Wisconsin, Michigan, and Minnesota face numerous challenges. Invasive species, pollution, defective septic systems, inadequate shoreland zoning laws, and climate change are present and increasingly existential threats. We are, quite possibly, loving our lakes to death.
Read More…